Indy Actors Academy offers workshops on a monthly basis in the Indianapolis area. Each month different topics of study are presented in a workshop environment allowing participants to work on craft, camera technique, as well as business strategies.

The workshops are designed to keep your chops in shape and help you grow. In addition, we work with you on marketing and business strategies to help maximize your network and opportunities in the local and regional markets.

Take a few minutes to peruse the information here and explore what we have to offer.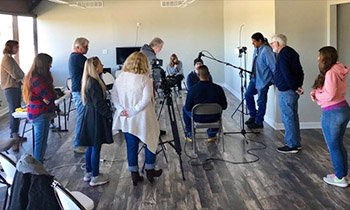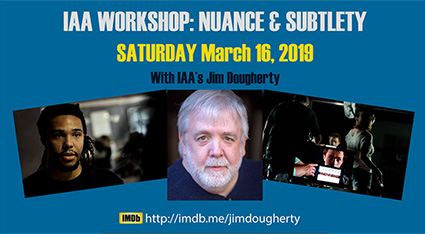 IAA Workshop March 16, 2019
1pm - 5pm


The IAA March workshop will focus on Nuance and Subtlety - Working in Closeup.

We will cover:

* The eye zone for effective audience connection
* The Power of micro-expression
* Allowing the audience in instead of showing them
* Frame lines and working withing them
* Eyes and Non-verbal communication Thought and Storytelling with eye position
* Connection and cheating to lens and light.

The eyes are the window to the soul and the soul is what the audience connects to. The close-up is the place where emotional connection takes place and having effective eye work adds great tools to your craft. We will explore the language of the eyes and how they tell stories with nuanced movement. We will also work on technique to keep your eyes alive to let the audience in.

NEW LOCATION:
Windridge Office Building


5435 Emerson Way, Indianapolis, IN 46226



MAP


*Workshop tuition is non-refundable. If a student's scheduling issue arises,
credit will be held for a future workshop for a period of 90 days*

**If weather is an issue this workshop will be rescheduled to the following week**

Workshop fee $39.00